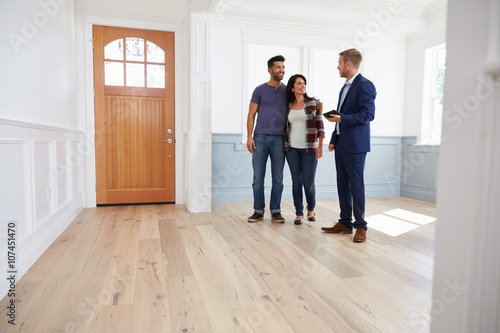 There is a science to selling houses. It's not just about finding a potential buyer because you want to turn a potential buyer into a sale. Whether you are just getting into the real estate game, or you are thinking about putting your house on the market, here are some good ways you can sell your Abbotsford real estate whether you're the best real estate agent or not.
1. Make A Thorough Assessment
Investing in any type of property always comes with a huge financial responsibility. In other words, any potential buyer is going to pay close attention to the property before making a final decision.
Be one step ahead and do the assessment first. This will give you the opportunity to make necessary fixes and changes before presenting the house to anyone. It will also help you decide whether small and affordable renovations could help.
Remember: They can now price-check online and find real estate here
For example, a new coat of paint isn't going to cost much, but it will have a substantial influence in terms of presentation-value.
2. De-Clutter
One of the first things you have to understand about successfully selling Abbotsford real estate is how the mind of the client works. For instance, potential buyers step into a house and try to envision living there. They take into account their family and pets, and how it's going to feel coming up the driveway at night.
However, they won't be able to imagine anything if the house is cluttered. Instead, they want to step into open spaces with just enough furniture and decor to spark an idea. They have to finish the picture you start so-to-speak.
This is your cue to start decluttering. Remove EVERYTHING that is unnecessary. However, avoid presenting an empty room. Use every space smartly and in such a way it won't interfere with the buyer's plan.
3. Focus On Curb Appeal
As mentioned in the previous tip, buyers already start making their decision when pulling up the driveway. That's because the exterior of the house is just as important as the house. And once again, you don't have to go overboard.
Instead, keep the lawn maintained and clean while adding a few decorative flowers or plants here and there. In fact, consider that affordable coat of paint for exterior sections of the house, and include the mailbox and fencing in the color scheme.
Put the buyer in a good and positive mood before they set foot into the house and the rest gets a little easier.
4. Price It Right
The first month the house is going to be on the market is the most crucial especially the real estate in abbotsford That's because the attention the property is going to get will happen during the first thirty days, so you have to make the most of them.
This also means setting the right price from the start. If you have to get a professional to validate the property, do it, but not settling on a competitive price can be a big disadvantage.
Even though it takes some learning, it's not impossible to sell a house quickly and for a good price. Just follow the above-mentioned tips and see the difference.